We know many of you like to use newspaper-style form so we've added this as a PDF pop-up option on the Pro Card for every race.
If you're using a desktop, you can access it through the Cards section of the website. Select the Pro Card tab, click Newspaper Form in the grey bar at the top of the card and select RP Form from the list of available print-outs.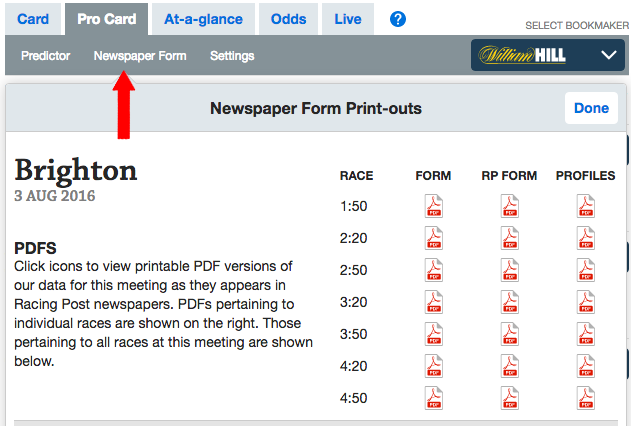 If you're using a mobile, select the Pro Card tab and click Newspaper Form. The newspaper-style form will then automatically load.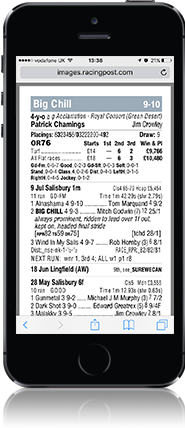 Printable PDFs of other data - including Colour Card, Spotlights, Postdata, Racing Post Ratings, Topspeed and Selection Box - are only available when accessing the site from a desktop. 
All of this content is available as part of Members' Club