You will always be greeted with the front page of the title you are viewing. Tap to open the paper and swipe to turn each page or use the arrows at the top of the edition.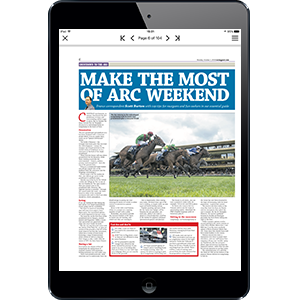 Unlike the previous daily edition, the contents feature is no longer available. However, if you want to quickly access a page, there are multiple ways to do this.
Click the menu/burger bar.
You can either use the sections feature to quickly access a specific meeting from that day, results, signposts, sport and greyhounds.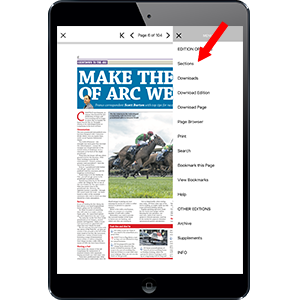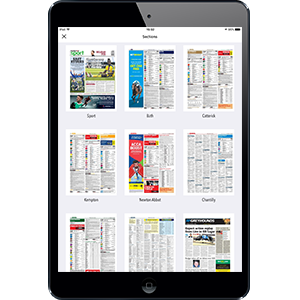 Or
Use the 'page browser' feature to quickly scroll through the page numbers.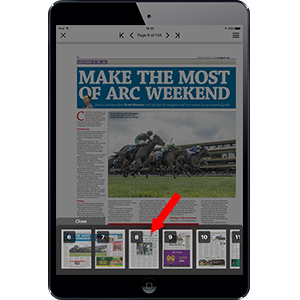 Other features from the menu:
Downloads, Download edition or page - Allows users the ability to view their current downloaded content or download the current page or edition they are viewing.
Search - This new piece of functionality can be used to search keywords which will then highlight any pages of that day's edition that the keyword appears on.