The Results homepage shows you winners and placed runners for every race on your chosen date.
If a race has no > icon on the right-hand side this means it is a fast result showing winner and places only – the full result will be available soon after.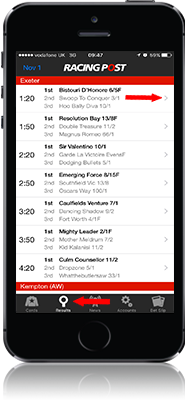 Single race result pages give comments for each runner in UK races and the beaten length is displayed underneath the finishing position. Further result information can be found by rotating to the landscape view.