If you don't hold an account with any of our four integrated bookmakers, you can register for one without leaving the app. This will allow you to place bets with one or more of the bookmakers when using the app.
To Register follow these simple steps:
1. Go to the Accounts tab on the app.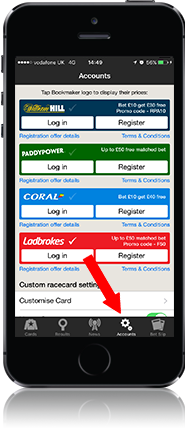 2. Select which bookmaker you want to open an account with and click the 'Register' button.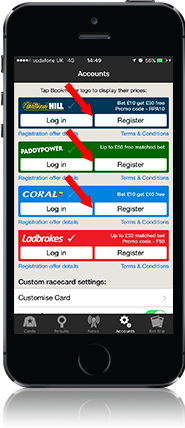 3. Create your account directly with your bookmaker by following the simple registration process.
4. When you return to use the app you'll be able to link this account to our app. For more details on logging in see here.
If you're not sure who to open an account with or want more information on bookmakers promotional offers, visit our free bets page here