The process of depositing and withdrawing will depend on your bookmaker of choice, but you will be able to Top Up or Withdraw from your account following the journey of the respective bookmakers from within the app.
To Withdraw or Top Up your bookmaker account follow these simple steps:
1. Login to your preferred bookmaker account located in the 'Accounts' section of the App.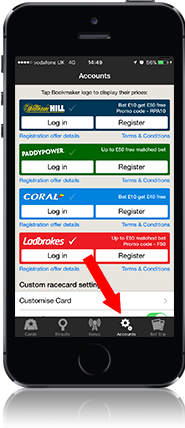 2. Tap view account.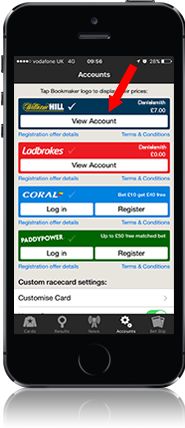 3. Tap either Top Up or Withdraw and follow the on-screen instructions.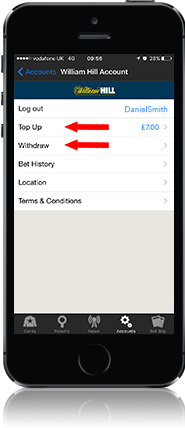 All deposits and withdrawals you make are handled directly by your bookmaker(s) of choice and the Racing Post has no visibility of/access to your account details or information.