The Racing Post App gives you the option of betting through our four integrated partners: William Hill, Ladbrokes, Coral and Paddy Power. You can be logged in to multiple bookmaker accounts at the same time, allowing you to quickly switch from one bookmaker to another without having to visit their individual sites or apps. Betting is direct with each bookmaker via a secure connection, meaning you get the same live prices and offers as you would when using their individual apps.
To login to your preferred bookmaker account follow these simple steps:
1. Go to the Accounts tab on the app.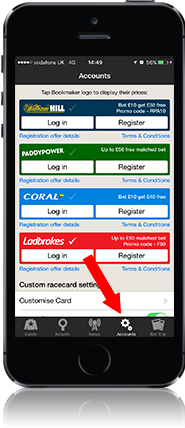 2. Click the 'Log in' button of your preferred bookmaker.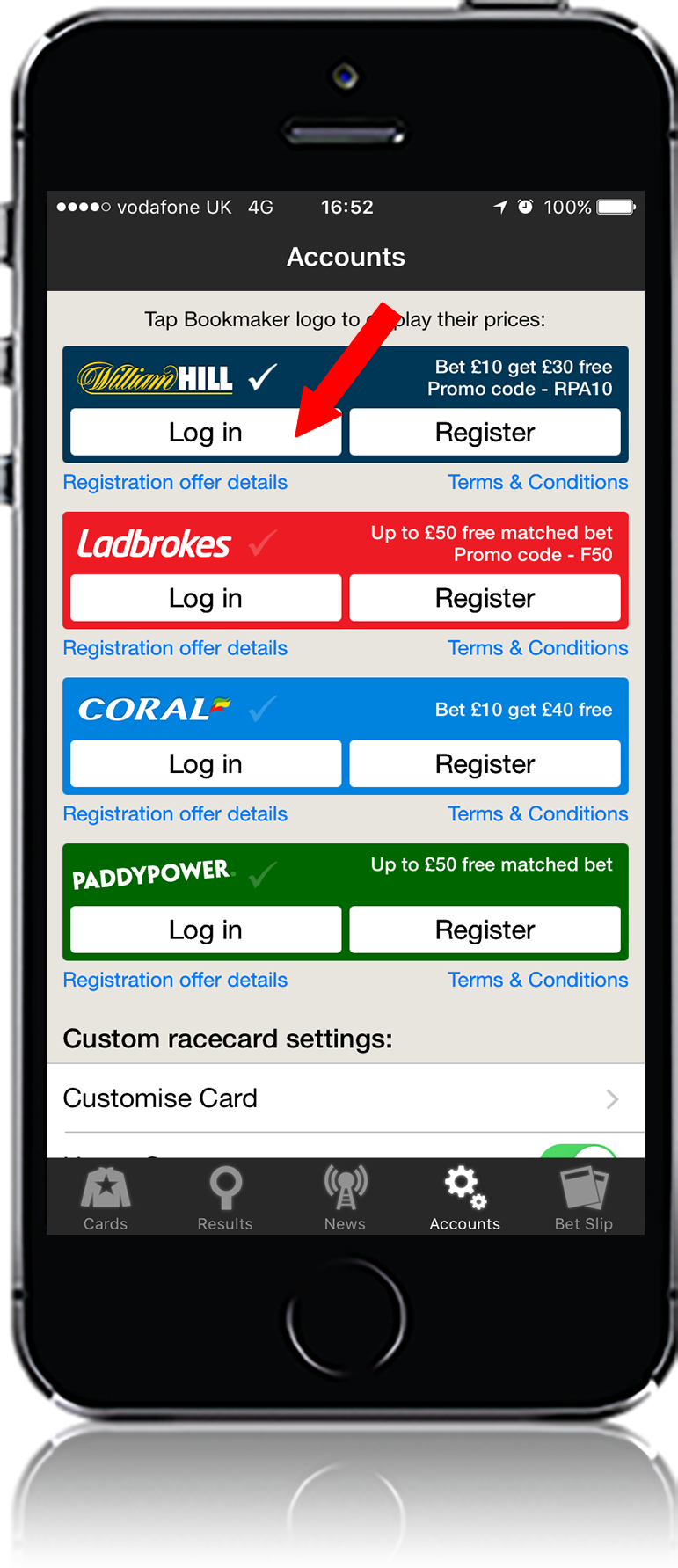 3. Enter your username and password details and tap the 'Log in' button.