Our responsive bloodstock sales pages now deliver the easiest experience regardless of which device you're using: desktop, tablet or mobile. They have been redesigned to automatically adjust to suit the screen on which you're viewing racingpost.com, while delivering as much useful data and information.
What's new
Progeny with black type will now be shown in a maroon font on our dam profiles. Improved from user feedback this information is now easier to distinguish.

The sales homepage default view will still be our sales catalogue but we've added the option to change the year you're viewing using the filter functionality.

We've combined the sales entries and results information into one page called 'Sales Search'. Filters within the entries page will only show data options for sales we hold catalogues for.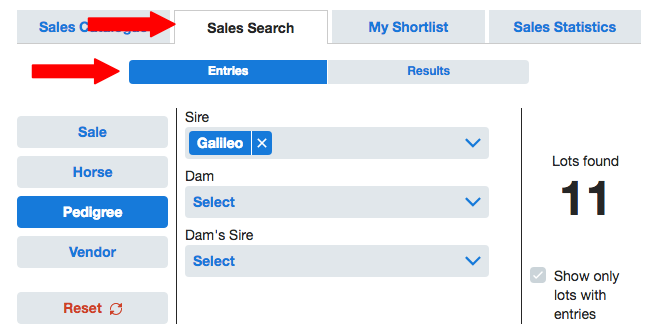 Sale Statistics

are now in one place and can be viewed by clicking the 'Sales Statistics' tab from the sale homepage. This page also has a filter for you to amend the year you're viewing.

What's improved
Sales Results has been improved to ensure it is impossible for users to search for information for which we don't have records. To help this we have added a more user friendly date range search facility.

TIP:

When using sales results you can now narrow down your search better than previously. For example, if you want to view all Galileos sold at Goffs for the last two years, you would simply use the filters from the sale drop-down and search Galileo within the pedigree option.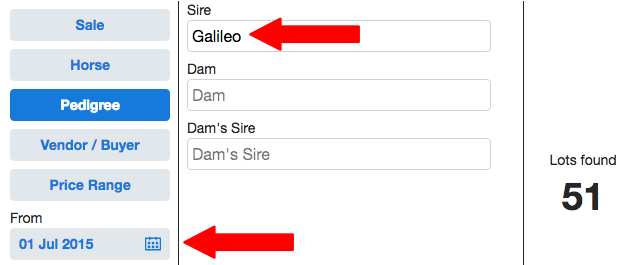 We have made many changes to improve the

Sales Catalogue

functionality and have introduced pre-populated filter fields with data from the sale. This allows you to either scroll through names or use the predictive search feature to locate the sales entry/result you want to access.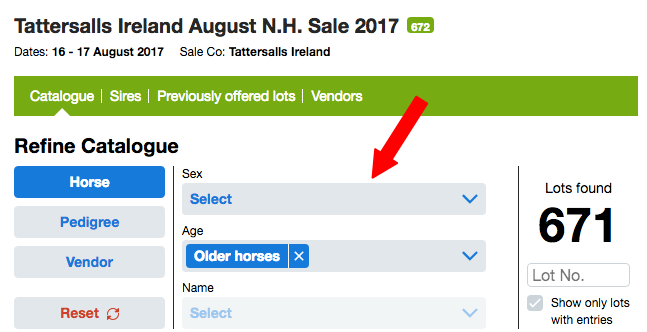 Full catalogue results can be found using the new filter by year feature on the sales homepage.