We have simplified the odds comparison view and have listed all prices in a grid to make it easier to read. 
The grids have been coloured-coded to help you quickly track live movements in the market: blue shades to show a price shortening, red shades to show a price drifting.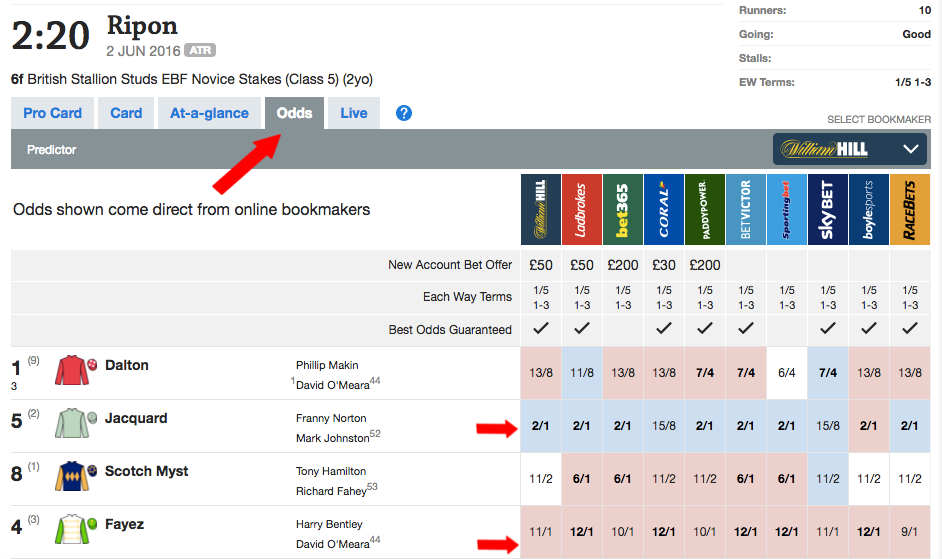 We've also added Trainer and Jockey details, betting offers for new accounts, each-way terms and a tick to highlight if the bookmaker is offering best odds guaranteed on that race.
Our odds come direct from the bookmakers and our service is as a fast and reliable as any other out there.
Click on the odds tab to access this invaluable information.