The Racing Post Predictor shows an animated prediction of the placings in any race based on unique Racing Post stats and ratings.
There's a prediction available for every race and each is designed to aid that final betting decision.
Based on a series of independent and complex algorithms, as well as unrivalled statistical trends, the Racing Post Predictor gives you the most likely winner.
You can access the Predictor from any of the tabs within the racecard. You'll find it in the grey bar at the top of the card.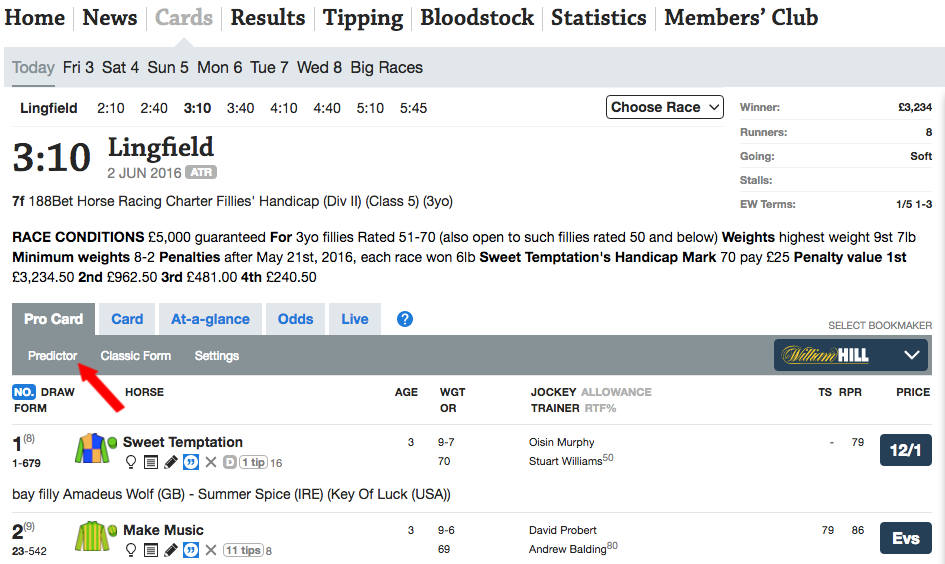 Once open you will be able to play the animated prediction to help you form your opinion. 
When the Predictor has finished, click 'done' to close the application. The feature can be replayed by clicking the Predictor again from the racecard menu.