We have created a Pro Card, which houses all premium Members' Club content relating to that race within the card and in the accordion below it - making it easier for you to fully utilise all the features. 

Once you have selected the Pro Card, you can access the Members' Club content by clicking on the icons below the horse name or the arrows in the drop-down sections below the card.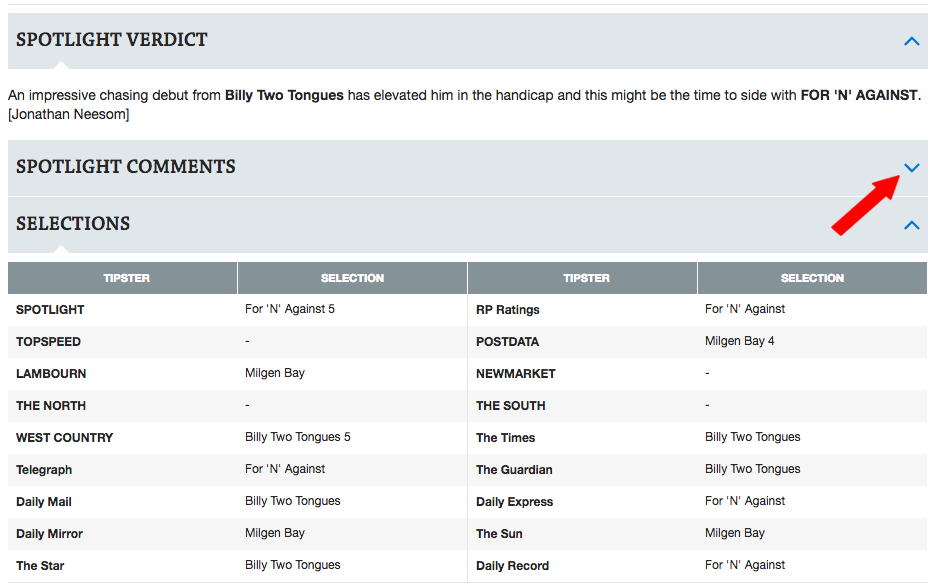 Click here to view today's racecards and try Pro Card.